PERSONNEL
Steve Thomas
Artistic Director
Steve established Arts On Tour NZ in 1995 after receiving an ANZAC Fellowship to research arts touring programmes in Australia. He held a previous post as Touring Manager for The Southern Regional Arts Council.
Before that he was the first Director of the Nelson Festival in 1983. Graduated B.Tech.(Hons) in psychology, sociology and economics, from Brunel University, London.
A poet from an early age, Steve has staged numerous solo and collaborative productions such as The Tupperware Party (1982), Pink Bits (1983) and Prime Time TV Live (1987). He is the author of three books and several CD recordings, and he has appeared at many festivals and special events held here in New Zealand and overseas.
He is better known to many as Radio NZ National's, "Bard of Christchurch".
Contact Steve here: aotnz@xtra.co.nz
---
Michelle Godfrey-Hawtin
General Manager
Michelle has worked part-time as the administrator and accounts person for Arts on Tour New Zealand for the past ten years.  Michelle has now taken on the full-time role of General Manager.
Michelle's background is in accounting with over 15 years' experience working in chartered accounting firms in Christchurch. In her spare time she enjoys spending time with her family, cycling, playing tennis and walking.
BOARD OF TRUSTEES
Steve Lowndes
An Englishman by birth, Steve has lived on Banks Peninsula since 1979. He holds a BA (hons) from Bath Academy of Art (majoring in Visual Communication) and a Post Graduate Diploma in Fine Art from the City Art Institute in Sydney. After a teaching stint in the UK, Steve travelled to Brazil where he taught at the design school in Rio de Janeiro.
Since emigrating to New Zealand, Steve has taken casual art classes at the Akaroa School and worked in commercial art studios. After a 15 year tenure as Director of the Akaroa Museum he became active in local government with his attention focused in the areas of art, heritage and culture.
Drawing and painting remain his greatest passion and he has exhibited frequently at Akaroa's Powerhouse Gallery and the Little River Gallery.
---
Stewart Ross
A registered architect, Stewart has run his own practice for the last 30 years. He has maintained an involvement with the Court Theatre (Christchurch's only professional theatre) as an actor, and also as their architect, – the original theatre having seen many refurbishments and expansions over the years.
He has worked as a consultant to Creative New Zealand, advising community groups planning theatre developments and he is currently working on various theatre projects in the South Island.
Stewart is a trustee on the Christchurch Arts Centre Trust Board.
---
 Lindon Puffin
Cut from the cloth of the musical troubadour, Lindon Puffin, spends half of his life on the road performing.
Part folk singer, part comedian, he describes himself as fisherman trapped in a musicians body. Someone else described him as the love child of Bruce Springsteen and Chris Knox!
A gifted whistler, pretty decent harmonica player, anarchic story teller and a gutsy songwriter with a voice as big as his heart.
---
James Daniels
James Daniels (Ngai Tahu, Te Arawa, Tuwharetoa and Tainui) is a former Christchurch City Councillor as part of a thirty year governance career within the commercial, cultural, civil and charitable sectors.
He had nineteen years on the tribal authority Te Runanga o Ngai Tahu and is currently on the board of Te Papa Tongarewa, Museum of New Zealand.
He also has a storied (forty-plus year)  broadcasting career, currently co-hosting with Simon Barnett on Newstalk ZB Afternoons Nationwide.
---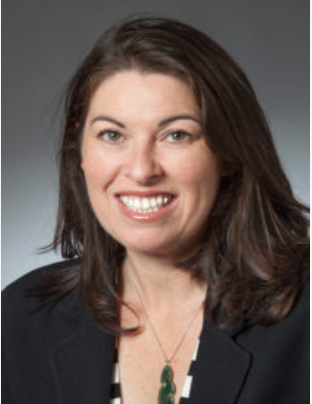 Jo Petrie
Jo currently works for AgResearch and Manaaki Whenua in the area of bi-cultural capability.
She has held project lead roles for Matapopore, a charitable trust of Ngāi Tūāhuriri/Ngāi Tahu.
Other work includes bi-cultural awareness training for private entities, local and central govt. and research with Māori communities to record their experiences following the earthquakes which began in 2010.
She was a member of the EQC Claimants reference group and GCCRS Home Owners Advisory Group and is currently secretary of the Māori Womens' Welfare League Rāpaki Branch.
She has a Bachelor of Fine Arts from Canterbury University.
---
Jan Maxwell
Jan has worked and lived in the Queenstown Lakes District for the last 27 years, an arts teacher, mother to five very creative children she has worked in her role as Relationship Manager Arts and Events for Queenstown Lakes District Council for 15 of those years.
A member of the Creative Queenstown committee, Lakes District Arts Trust, Showbiz Queenstown and Remarkable Theatre Jan's passion for supporting local artists and their projects strongly links to her role in the arts funding avenues.
She also is a local presenter for Arts on Tour NZ.