Arts on Tour NZ
New Zealand is in the Orange Light setting of the Covid-19 Protection Framework. This means:
Events and Public Facilities at Orange
Events can go ahead and public facilities can open at Orange
Key points
• Controlled-access events can go ahead.
• Public facilities can open.
• There are no limits to how many people can attend an event or public facility.
• You must wear a face mask indoors at public facilities, except swimming pools.
• You do not need to wear a face mask at an event, either indoors or outdoors.
Arts on Tour will continue to tour under this Protection Framework.
TOURING IN  JUNE 2022
Katie Boyle in Pat Goldsack's Swingers Club and Brothel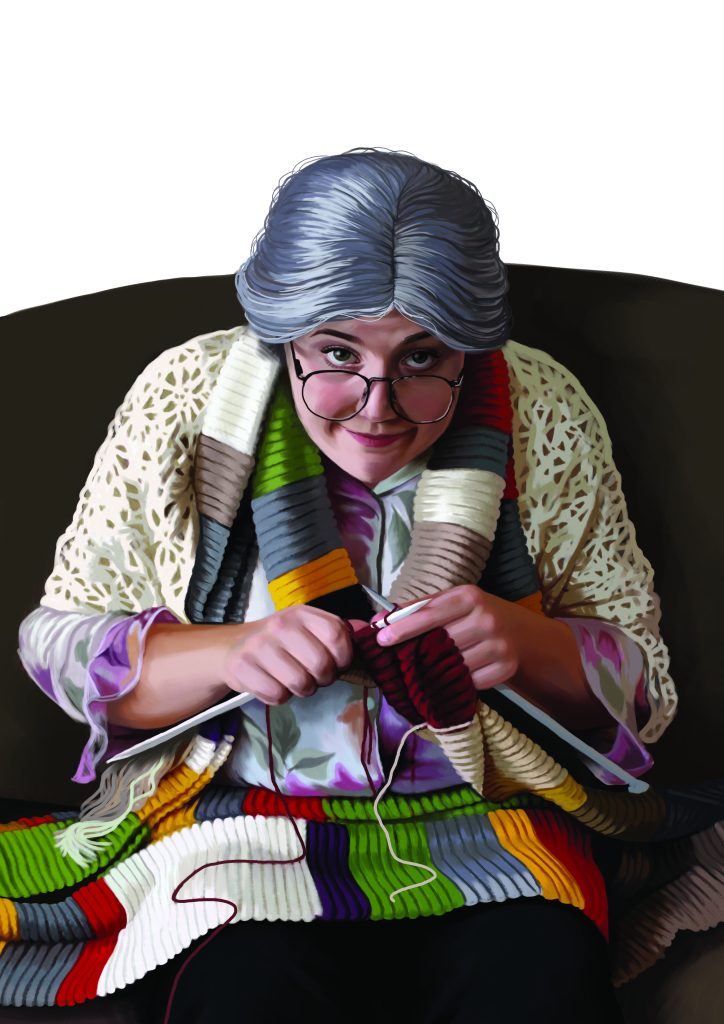 87-year-old Patricia Goldsack, known as Pat to her friends and lovers has toured New Zealand for the last six decades with her touring swingers club and brothel. Looking to make a dollar in her old age, and lots of new and naked friends, she explores how close two degrees is and whether we can make that separation smaller.
The show features anecdotes from Pat's chequered past, audience interaction, and all kinds of tips and tricks, delivered with a sharp grandmotherly wit and accomplished improvisational skills. Fresh from multi-award nominated performances in 2018-19, this is one old woman you don't want to miss.
Winner Best Female Comedian, 2019 Comedy Hub Awards, Winner Best Comedy, 2018 Palmy Fringe Festival, Nominated Best Comedy, 2018 Nelson Fringe Festival, Nominated Best Solo Show, 2018 Wellington Comedy Awards.
"a pure joy to watch" – Art Murmurs "impossible not to love" – Echoes From The Wings "utterly phenomenal . . . hilarious" – Theatreview
Katie is one of New Zealand's most noted Shakespearean actors, with 13 Elizabethan productions performed over the last eight years. She is directed by award-winning comedian Alexander Sparrow, as seen on TVNZ's Breakfast, TV3's The Project, and PRIME TV's Back Benches, and in The Wall Street Journal (US).
Please note this show is for a mature audience only
http://www.sparrowandboyle.com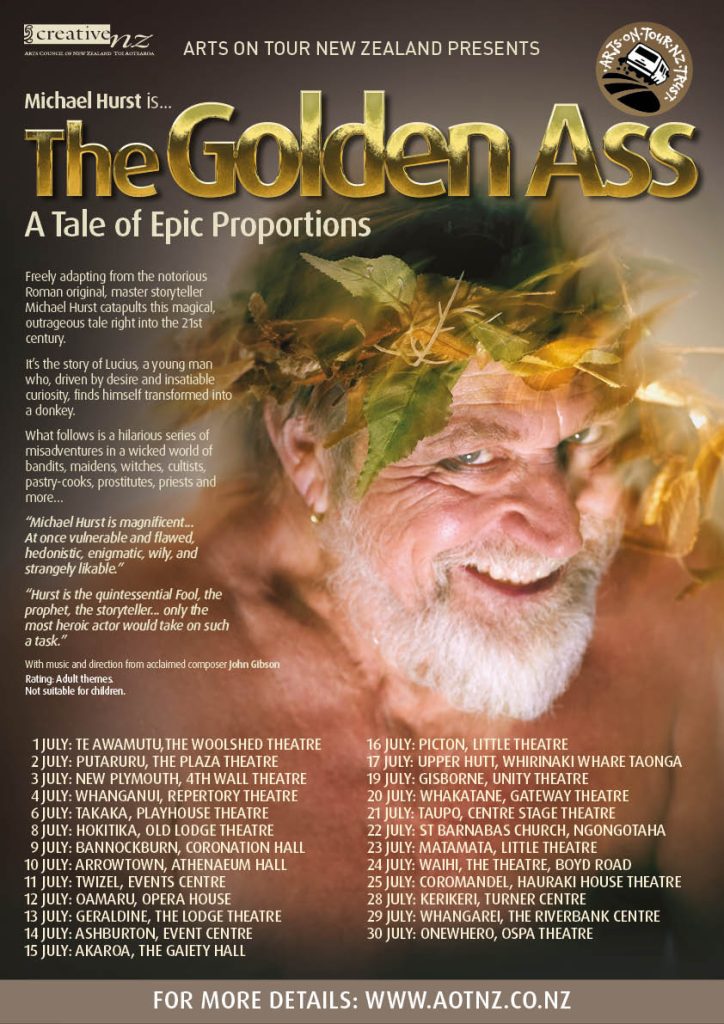 ---

---
Arts On Tour NZ is a community-focused agency with a high level of professional expertise and a wealth of experience. We are the pre-eminent touring agency to rural and outlying centres in New Zealand. We  provide access to the performing arts for audiences in all three islands (including Stewart Island) by offering an annual selection (Menu 2022) of top-quality performers, promotional material, guidance and tour management to local presenters.
Bookings for Menu 2022 have now closed.  Thank you for your selections and your submitted Booking Form which have been received by Friday 3 September 2021.
A PDF version of our 2022 "Menu" is available for download (Menu ), however, selections are best made through our online Booking Form. We are also happy to receive applications from prospective performers through our Artist's Application Form.
---
AOTNZ is doing a wonderful job of delivering affordable quality NZ theatre into small towns. CMB's audience is rapt! ~ Creative Mercury Bay Whitianga
Michael Hurst never disappoints. It was such a pleasure and privilege to be able to host him again. His performance was superb, in fact it is hard to find words to describe how good it was, and was greatly appreciated by the audience. I have never had so many people come up to tell me how wonderful the show was. On top of this, Michael was so easy to deal with as was Jonothan his support crew. They were also most accommodating of our change of venue – WAI – Westland Arts Inc
I would just like to congratulate you on the fantastic job that you do for Arts on Tour. It is such a great service for small towns like Twizel. ~ Twizel Community Arts Council
Thanks Steve and your team for such a great variety of events. Keep up the good work.  We love this programme of events. ~ Creative Queenstown